Welcome to the Media Center!
More Links:
MHTV
- The Library Media Center is the home of MHTV
Facebook -
View the Library's Facebook Page
Overdrive
- Download Overdrive audiobooks & ebooks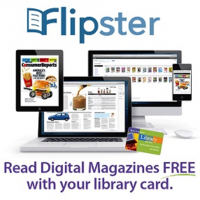 Flipster Digital Magazines
Ebook Instructions
|
Follett Shelf
Learn how to view Follett ebooks on your tablet or phone
Library Policies
Video Policy
Movie Permission Form
Library Selection Policy
Announcements:
-----------------------------------------
How to use ebooks and audiobooks from Destiny/Follett Shelf on mobile devices:

1. Download the Destiny Quest and the Brytewave K-12 Edition App from ITunes or Google PlayStore
2. Email Mrs. Lisa Adams for the login information, then download and enjoy ebooks and audiobooks on your mobile device!
Contact:
Lisa Adams, Media Specialist
Morgan County High School 1231 College Drive
Madison, GA 30650
(706) 752-4878
Email: lisa.adams@morgan.k12.ga.us